The ALGORDANZA Memorial Diamond is a real diamond with the same chemical, physical and optical properties as a natural diamond. Each ALGORDANZA Memorial Diamond is a reflection of the uniqueness of the deceased. Your memorial diamond will be as unique as the individual memorialized within.
Each memorial diamond is hand cut by diamond experts. You can choose from a range of cuts and sizes for your memorial keepsake.
Cut
You may select your preferred size and favorite cut for your memorial diamond or decide to keep the rough diamond as it uniquely formed itself. The cut and size can vary, depending on the rough diamonds' shape and size.
Choose the Cut of Your Memorial Diamond

Color
The ALGORDANZA Memorial Diamond shines in exceptional bluish shades and is the manifestation of its uniqueness. The depth of color depends on how much of the element boron is contained within the diamond.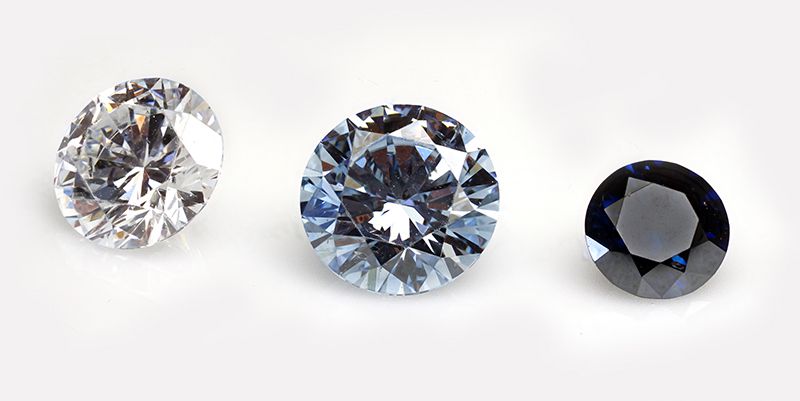 The color of your individual memorial diamond depends on each person's unique chemical composition. We do not manipulate the color in any way when transforming cremation ashes into diamonds. We preserve the individuality and integrity of your memorial keepsake.
Size and Prices of ALGORDANZA Memorial Diamonds
Select the size of your single memorial diamond or choose from the sizes available for a group of family diamonds.
Single Diamond Sizes and Prices
Our new 2019 pricing will be available soon.
Family Diamonds
From the cremated remains of your loved one, we are able to create up to four family diamonds. A minimum of one pound (1 lb) cremated remains is required for the process of transforming ashes into diamonds. Please contact us to inquire about specially discounted family packages.
The following options are available:
Family Diamonds available as Brilliant Cut:
4 x 0.15 ct = 0.6 ct
3 x 0.2 ct = 0.6 ct
Payment Plans
We offer individualized payment plans. Payments start as low as $100 per month. ALGORDANZA offers 0% interest memorial diamond payment plans with no finance fees.
Jewelry Setting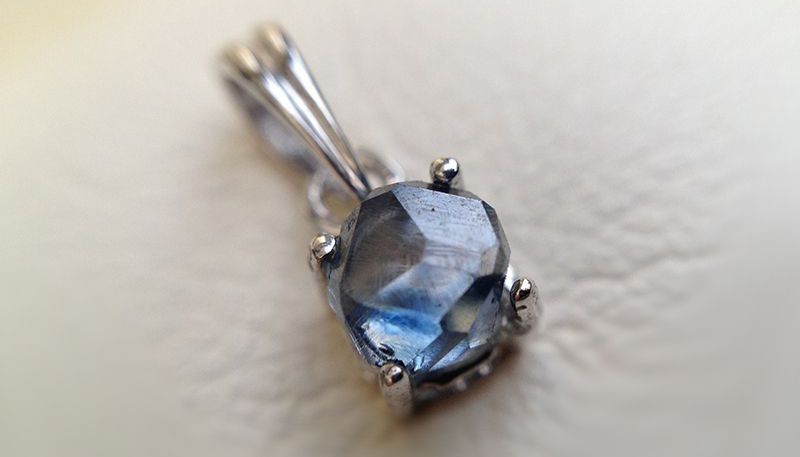 ALGORDANZA Memorial Diamonds are a beautiful tribute to your loved one and because each diamond is unique we feel it should have its own unique setting. This is why we decided not to offer an ALGORDANZA jewelry collection. Your local jeweler can create a custom setting for your one-of-a-kind memorial diamond.
Your ALGORDANZA Memorial Diamond is laser inscribed and arrives in a diamond casket with a certificate of authenticity.
Laser Inscription
Each ALGORDANZA Memorial Diamond is inscribed with a unique reference code for the order and the ALGORDANZA Signet Logo.

A personal inscription may be engraved on your memorial keepsake but this laser inscription is only visible with a microscope. Depending on the size of the diamond, between 25 and 50 characters are possible.
Diamond Case and Certificate
Your ALGORDANZA Memorial Diamond comes in a noble diamond case along with the ALGORDANZA certificate of authentication. With this certificate, we guarantee the authenticity, weight, cut and color of the diamond. Furthermore, we guarantee the origin of the entire carbon source from the received cremated remains.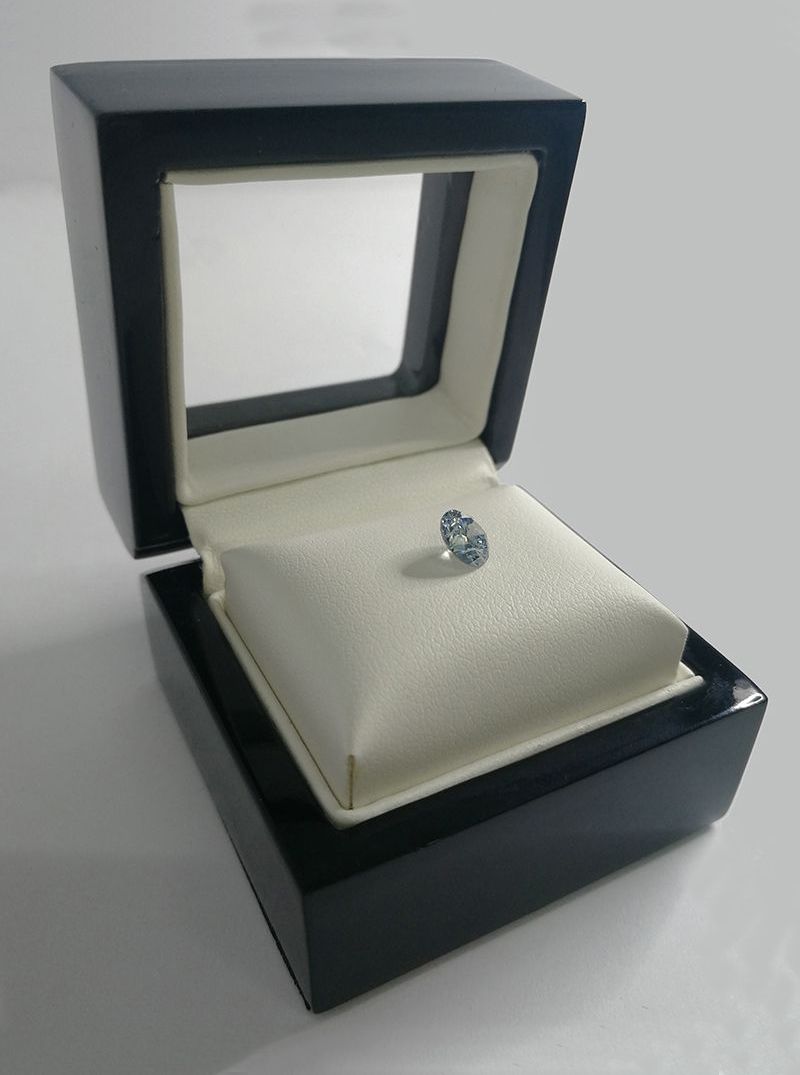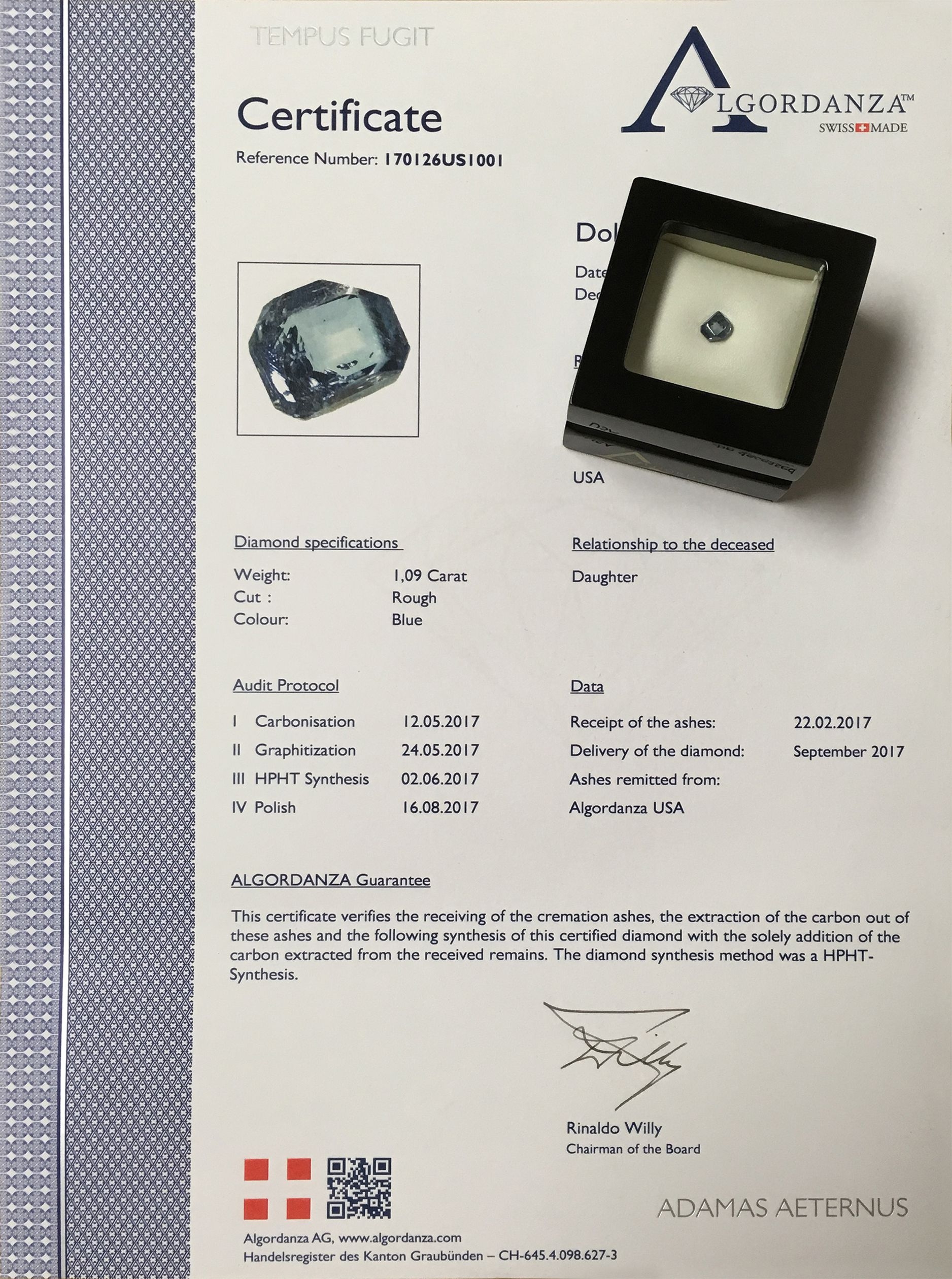 Contact Us to Get Started
We would love for you to visit us at our laboratory in Switzerland or our US office. For more information or to setup a visit please call us at 936.828.1191 or complete the Request Information and Prices form on the right.